Gain hands-on agriculture production experience while earning an Associate in Applied Science degree. As technology continues to evolve, workers need as much specialized training as possible to prepare for a career in the agricultural industry. You will receive on-the-job training working on our 300+ acre college-owned farm.
With the option to specialize in crops, swine or beef, you will become familiar with a wide variety of production methods and examine the latest developments in agriculture technology. In addition to working in the farm laboratory, you will become acquainted with today's technologies, which include GPS/ GIS, VRT, real-time Ultra-sound, electronic identification, artificial insemination, embryo transfer and various computer software programs.
Start your career in the production sector of agriculture with the skills and experience of a specialist. Gain knowledge of agriculture principles as well as the role of marketing and effective communication in agriculture. Through our Occupational Experience portion of the program, you'll also have the opportunity to earn money while gaining experience in the agribusiness environment.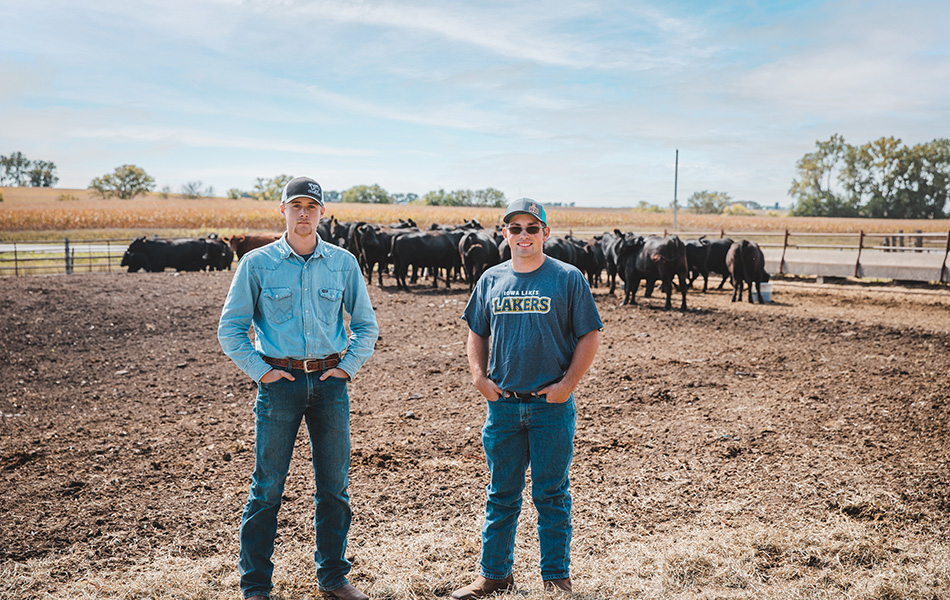 AGB 330 – Farm Business Managment
Credits:
3
This course focuses on business and economic principles applied to decision making and problem solving in the management of a farm business. Topics include business plans, balance sheets, income statement, cash flow, partial, enterprise, and budgeting. Information systems will be used for farm accounting, analysis, and control.
AGB 437 – Commodity Marketing
Credits:
3
Introduction to the commodity futures markets, with information on contract specifications, exchanges, basic trading information, and fundamental and technical market information.
AGC 210 – Employment Seminar
Credits:
1
Preparation of the farm management student for entry into the non-family farm job market.
AGC 938 – Occupational Experience III
Credits:
3
Occupational Experience
Plus choose Ag Electives: 2 credits
Ag Lab: 1 credit
AGA 852 – Principles of Crop Production
Credits:
3
This course introduces and reinforces concepts of plant, soil, tillage, pest, environmental, and sustainable aspects of crop production. Agricultural systems from around the world will be introduced. Practices associated with optimum crop production of selected field crops will also be discussed.
AGB 466 – Agricultural Finance
Credits:
3
This course is a study of the terminology and tools of agricultural finance. It emphasizes the use of credit, preparation of financial documents, evaluating financial condition, and discusses financial risk strategies.
AGC 131 – Agricultural Communications
Credits:
3
Agricultural Communications is a course that provides reinforcement and mastery of the various segments of agricultural communications. Students will develop verbal, nonverbal, oral, written, and visual communication skills and how these techniques are utilized in the context of agriculture.
AGS 308 – Livestock Management Techniques
Credits:
3
In this course students will explore livestock management practices and techniques with various types of livestock. Primary focus will be beef cattle and swine. Areas specific to proper livestock handling, livestock husbandry, and health management will be discussed to prepare students for careers related to animal science.
Plus choose Ag Electives: 3 credits
Ag Lab: 1 credit