Janice K. Lund Performing Arts Center
Once merely a parking lot, the new Janice K. Lund Performing Arts Center cuts a stunning silhouette across the skyline, boasting lovely architecture melded with artistic functionality that will host generations of entertainment.
In 2016, a bond approved by the residents of the five counties served by Iowa Lakes Community College, Clay, Dickinson, Emmet, Kossuth, and Palo Alto, helped fund the Janice K. Lund Performing Arts Center.
The completion of this major construction project has reinvigorated music and performing arts on the Estherville Campus of Iowa Lakes Community College and in the local community.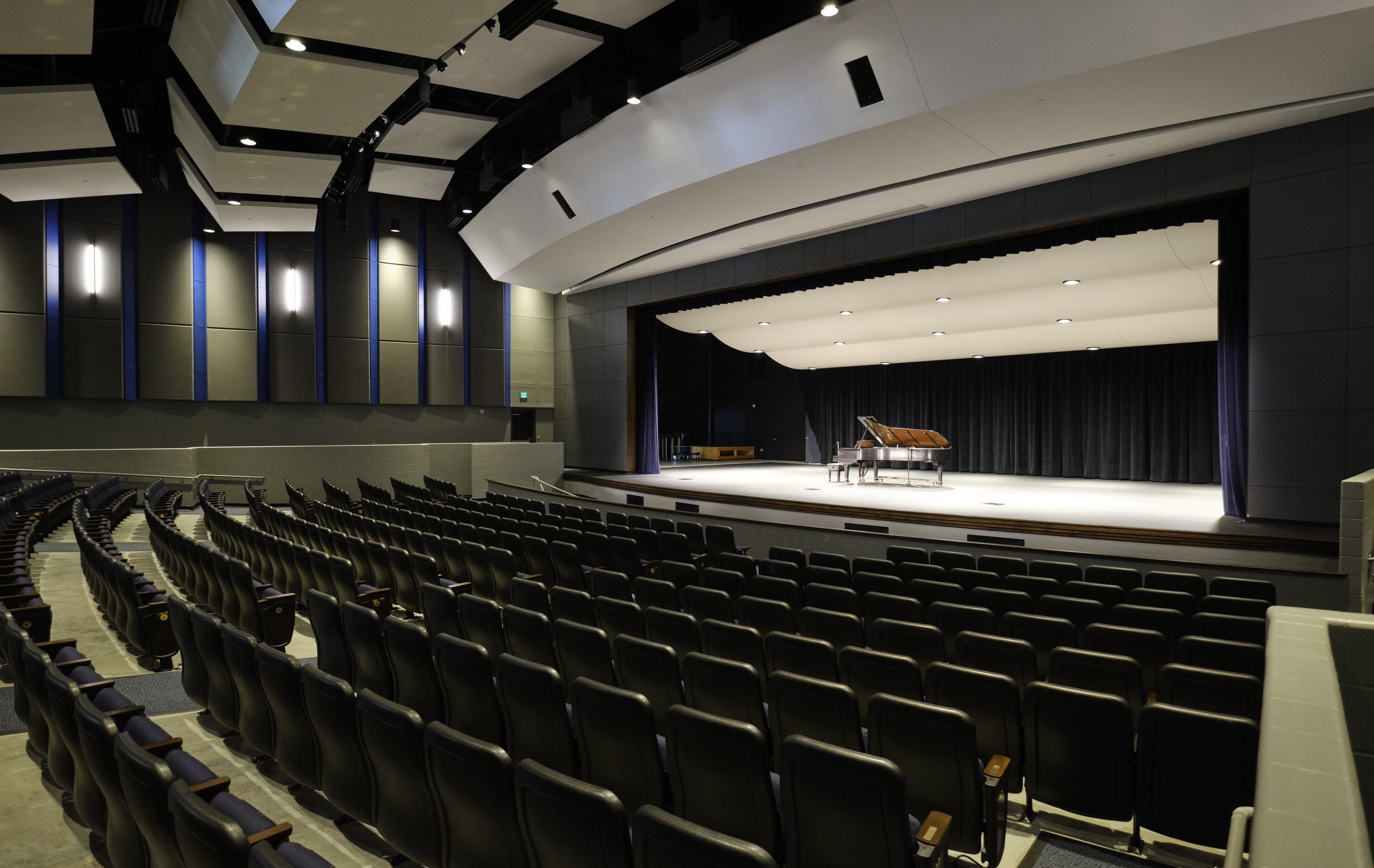 500-seat theatre
The centerpiece of the Janice K. Lund Performing Arts Center is a 500-seat theater with an open mezzanine that accommodates up to 120 people for a seated meal, or more for standing cocktails or intermission snacks. The performing arts center also includes a box office and area for concessions.
Backstage, costumes, lighting & sound
Backstage, instead of the standard green room, Iowa Lakes opted to create a blue-note space for performers and speakers to await their cues and to host small private events. Additionally, a new costume area provides plenty of space to sew, launder, and store costumes. The theater also incorporates a state-of-the art theatrical rigging system and an advanced lighting and sound system.
"The line of sight from the seats to the stage is incredible. There are no bad seats in the house! We are beyond excited for the Janice K. Lund Performing Arts Center to open, so we can begin sharing concerts, musicals, state-wide events, and more in a place with permanent sound and lighting."
Carol Ayres-Stueven, Instrumental Music Professor