Tietz Entrepreneurial Center Update Provided at Iowa Lakes Trustees Meeting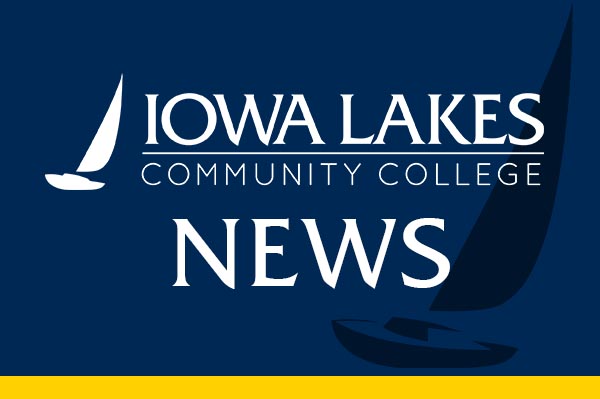 (Algona, Iowa) The Iowa Lakes Community College Board of Trustees met Tuesday afternoon on the Algona Campus.
Robert Leifeld, Vice President of Administration, began Tuesday's meeting by introducing Theresa Waechter, Algona Campus Supervisor, who provided an update on the Algona Campus and introduced the Algona Campus employees.
"The Algona Campus of Iowa Lakes Community College became an official test site for HiSET in January 2021. We have had several students who have taken advantage of the program offered at Iowa Lakes and our test site," said Waechter.
Waechter then introduced Travis Hoyle, Iowa Lakes HiSET graduate.
Hoyle shared, "It has always been a goal of mine to finish high school through a high school equivalency program, and I was able to accomplish this through the HiSET program offered at Iowa Lakes. I had a really good experience at Iowa Lakes, and in the future, I hope to get my CNA certification and then move on to pursue a degree in nursing."
Leifeld then introduced Shelly Brown, Tietz Entrepreneurial Center Coordinator. Brown, who has been employed at Iowa Lakes Community College since 2016 and has her Bachelor of Arts degree from Westmar College, provided an update on the current happenings with the Tietz Entrepreneurial Center.
"The Tietz Entrepreneurial Center focuses on providing education and resources to Kossuth County businesses and start-up entrepreneurs to maintain a strong and vital economy. Through the vision and generosity of Don Tietz and the Tietz Charitable Foundation to establish and support the Center, we provide programming to engage with K-12 students, college students, community members, entrepreneurs, and businesses," said Brown.
The Tietz Entrepreneurial Center located on the Algona Campus of Iowa Lakes Community College also offers continuing education classes, with recent course offerings centered around business, entrepreneurship, marketing, social media, and technology.
Brown added, "As you can see, we have a beautiful facility and space to host classes and workshops, and even community events."
Delaine Hiney, Executive Director of Facilities Management, provided the Board with an update on progress made with the new College Farm Lab.
Jolene Rogers, Executive Director of Community and Business Relations, received approval to accept a 260E New Jobs Training Preliminary Agreement for an Emmet County company.
The next meeting of the Iowa Lakes Community College Board of Trustees will be held on Tuesday, August 17, 2021, at the Administration Building, 19 South 7th Street, Estherville, Iowa, at 4:30 pm.