SMALL BUSINESS DEVELOPMENT CENTER FEATURED AT IOWA LAKES BOARD MEETING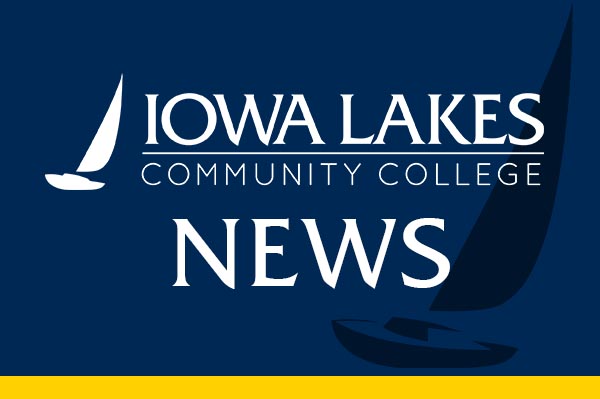 (Spencer, Iowa) The Iowa Lakes Community College Board of Trustees met Tuesday afternoon on the Spencer Campus for their regularly scheduled board meeting.
Jolene Rogers, Executive Director of Community and Business Relations, began Tuesday's meeting by introducing Mary Faber, Director of the Spencer Campus. Faber welcomed the Board to campus and introduced several Spencer Campus employees.
Rogers introduced Jeff Vierkant, Small Business Development Center (SBDC) Regional Director, who was hired in January 2022. Vierkant earned his Master of Business Administration from the University of Iowa and a Bachelor of Science in Business Administration from Southwest Minnesota State University. Vierkant has diverse business experience, including manufacturing, supply chain management, administration, human resources, and finance in private and non-profit sectors.
"The SBDC helps entrepreneurs realize the dream of business ownership and assists existing businesses to remain competitive in an ever-changing global economy. We offer confidential, customized professional business advice to entrepreneurs and small businesses of all kinds at no cost," said Vierkant.
Additionally, the SBDC offers various workshops and classes relevant to today's business owners, including counseling sessions in business planning, customer discovery, financing opportunities, cash flow projections, marketing services, and more.
The SBDC is located on the Spencer Campus of Iowa Lakes Community College and serves Lyon, Sioux, Osceola, O'Brien, Dickinson, Clay, Emmet, Palo Alto, and Kossuth counties.
"Over the past 12 months, the SBDC has completed nearly 800 counseling sessions, facilitated nearly $6.5 million in capital investment, created 50 new full-time jobs, and assisted in over $4.5 million in sales growth within our service area," added Vierkant.
For more information about SBDC, contact Jeff Vierkant by calling 712-262-4213, emailing jvierkant@iowalakes.educreate new email, or visiting iowalakes.edu/sbdc.
In other business, Tom Brotherton, Executive Dean of the Emmetsburg Campus, received approval to renew the contract for the Iowa Lakes Head Start program located on the Emmetsburg Campus.
Dan Lutat, Executive Director of Foundations and Governmental Affairs, received approval to accept a donation of hospital beds for the Nursing program located on the Emmetsburg Campus.
The Iowa Lakes Community College Board of Trustees' next meeting will be on Tuesday, July 19, 2022, at 4:30 pm on the Algona Campus, 2111 Highway 169 North, Algona, Iowa.
###