Northwest Iowa RSVP Pen Pal Programs Experience "Growing Pains"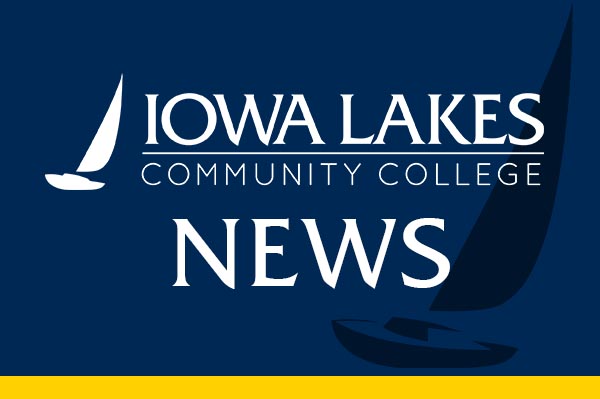 In an age of text messages, snap chats, emails, and other electronic communications, receiving a hand-written letter from a Pen Pal may be what students and adults need to take a break from screentime and make a personal connection with another individual. The thrill of opening an envelope and holding a letter in hand is an experience that students and adults don't often get with all the technology currently utilized in classrooms and the home. Using pen and paper to craft a letter back to a Pen Pal allows students to practice the art of writing, increases literacy skills, and builds positive multigenerational relationships. Adults who volunteer to be a Pen Pal to area students exercise their minds, boost happiness levels, and connect socially with another generation by sharing life stories and lending a listening ear.
The Northwest Iowa RSVP program, with offices in Clay, Dickinson, Emmet, Kossuth, and Palo Alto Counties, is experiencing growing pains regarding its Pen Pal programs for area 3rd and 4th-grade students and needs more volunteers to serve the growing number of interested classrooms. The program, which pairs RSVP volunteers with area students, involves a minimal time commitment during the semester that fits a volunteer's schedule, either during the Fall or the Spring. All five counties added new schools and classes to the program during the 2022-2023 school year, and it is anticipated that the program will continue to grow if more volunteers, age 55 and up, can be recruited to participate as Pen Pals.
Generally, volunteers will write three letters to their students, responding to questions that the students have asked in their letters and sharing stories that the volunteer has experienced during their lifetime. Volunteers love to tell stories about their childhood, places they have lived, jobs they have had, stories about what school was like when they were a child, places where they have traveled, favorite books and hobbies, and other topics of interest to a 3rd or 4th-grade student. Following the letter-writing portion of the program, volunteers are invited to attend a Meet and Greet party. In this one-hour in-person event, students and volunteers can celebrate together and finally put a face to their Pen Pals.
Upcoming this Fall semester, September through December, RSVP is planning Pen Pal programs with the following schools: Lincoln Elementary School in Spencer, Graettinger-Terril Elementary School in Terril, Estherville Lincoln Central's (ELC) Demoney Elementary School in Estherville, and West Elementary School in Emmetsburg, if enough people volunteer.
In the Spring, January through May, RSVP plans to conduct Pen Pal programs with the following schools: Iowa Great Lakes Lutheran School and Sacred Heart School in Spencer, Spirit Lake Elementary in Spirit Lake, Okoboji Elementary School in Milford, North Kossuth Elementary School in Swea City, ELC's Demoney Elementary School in Estherville, North Union Elementary School in Fenton, Lucia Wallace Elementary School and Bishop Garrigan Catholic School in Algona, Emmetsburg Catholic School in Emmetsburg, Ruthven-Ayrshire Elementary School in Ruthven, and West Bend-Mallard Elementary School in West Bend, pending recruitment of more volunteers.
If you are ready to share stories of your childhood, travels, life experiences, and interests with a 3rd or 4th-grade student in your area, please contact the RSVP Coordinator at the Iowa Lakes Community College campus that is located physically closest to home:
Algona – Jolene Rogers, 712.362.0431
Emmetsburg – Kathleen Pudenz, 712.852.5236
Estherville – Megan Spurgin, 712.362.7929
Spencer – Elva Walker, 712.262.8858
Spirit Lake – DeNeitt VanDenBroeke, 712.336.6577
About RSVP:
RSVP is a national AmeriCorps Seniors program that matches volunteers with service opportunities to meet community needs. Although RSVP volunteers must be 55 or older, they serve people of all ages. Northwest Iowa RSVP has been meeting community needs in partnership with Iowa Lakes Community College since 1977.