IOWA LAKES REGIONAL CAREER ACADEMY DISCUSSED AT BOARD MEETING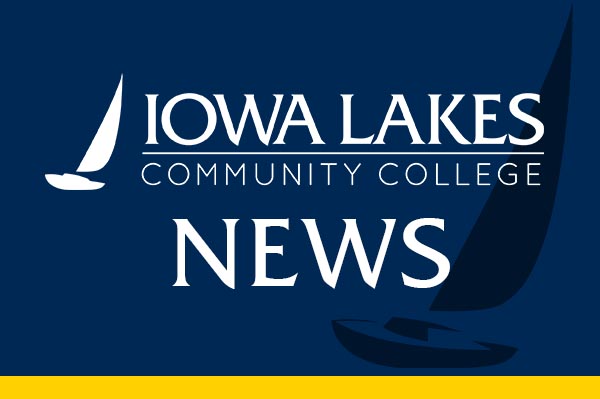 (Spirit Lake, Iowa) The Iowa Lakes Board of Trustees met Tuesday afternoon for their regularly scheduled board meeting. Tuesday's meeting was held on the Spirit Lake Campus.
Robert Leifeld, Vice President of Administration, kicked off Tuesday's meeting by introducing Mary Faber, Spirit Lake Campus Supervisor, who provided a campus update. Leifeld then presented the list of spring graduates to the Iowa Lakes Board, which was approved. Kari Hampe, Director of High School Partnerships, was introduced and shared an update regarding the Spirit Lake Regional Career Academy.
"This past fall, Iowa Lakes was awarded a $1 million grant to develop a regional career academy through the new Career Academy Incentive Fund. The project is well underway and will allow Iowa Lakes to expand Career Academy programming to students from four neighboring school districts, including Estherville Lincoln Central, Harris-Lake Park, Okoboji, and Spirit Lake," said Hampe.
The addition of the Spirit Lake Career Academy will prepare high school students for high-skill, high-demand careers while creating a workforce pipeline for the local economy.
Brian Dowing, Secondary Principal and Director of Operations and Outreach at Okoboji Community School District, attended Tuesday's meeting to discuss partnerships with Iowa Lakes.
"We have valued our partnership with Iowa Lakes and the opportunities available to our students through this partnership, including J-Term course offerings, career academies, and post-secondary courses. We look forward to having our students on the Spirit Lake Campus and are very excited about the new possibilities for our students through the career academy," said Dowing.
Iowa Lakes plans to have a soft opening of the Spirit Lake Career Academy during the 2023 spring term, with the academy running entirely in the fall of 2024.
A public hearing was held for the replacement of HVAC units on the Estherville and Emmetsburg Campuses. Delaine Hiney, Executive Director of Facilities Management, was granted board approval to accept the low bids for each HVAC replacement project, with Christians Sheet Metal out of Spencer as the low bidder for both projects.
Additionally, the Board approved a permanent and perpetual drainage easement and temporary construction easement at 1900 North Grand Ave, Spencer, to the City of Spencer.
The Board approved setting in-state tuition at $196 per credit hour, with Minnesota residents at $201 per credit hour, and non-residents and international students at $210 per credit hour.
Jolene Rogers, Executive Director of Community and Business Relations, received approval to accept a preliminary agreement for a new job training project.
The Board also approved Iowa Lakes to move forward with the new $3.105 million New Job Training Program Bond Sale. UMB Bank was the low bid for the 10-year bond with a true interest rate of 3.4807 percent. Nine companies were included in the project, which generates a training fund for new employees.
The next meeting of the Iowa Lakes Community College Board of Trustees will be held on Tuesday, June 21, 2022, at the Spencer Campus, 1900 Grand Ave, Spencer.
###