Iowa Lakes Receives Federal Funding for TRIO Upward Bound Program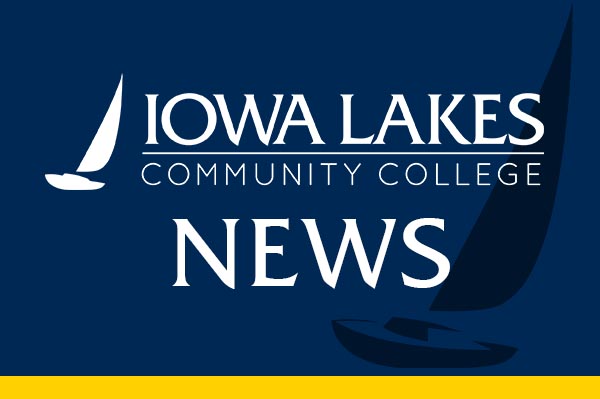 (Emmetsburg, Iowa) The U.S. Department of Education recently funded the Iowa Lakes Community College TRO Upward Bound program for five more years. Contingent on annual congressional appropriations, the award is expected to total $1,488,005 over the next five years. The Iowa Lakes TRIO Upward Bound program will continue to serve high school students in Emmetsburg, Estherville, and Spencer and will add students from North Union.
The nationwide Upward Bound program is part of the U.S. Department of Education TRIO programs, a group of federal grant-funded college opportunity programs that support nontraditional, at-risk, and underrepresented students pursuing college educations.
The Iowa Lakes TRIO Upward Bound program serves 60 students in grades 9 through 12 attending Emmetsburg, Estherville Lincoln Central, Spencer, and North Union High Schools.
"We are excited to continue to serve our current students and add North Union students to the program. The TRIO Upward Bound program is designed to help students be successful in high school, build lifelong friendships and give students the tools needed to obtain a college education," remarked Nicole Heng, TRIO Upward Bound Manager.
Services provided by the TRIO Upward Bound program support the successful completion of high school and assist with college exploration and enrollment. All services are offered free to participants, including weekly study labs, online tutoring services, college campus visits, academic workshops, career workshops, and cultural enrichment activities. Also, students can earn a stipend each semester of up to $50 for attending weekly study labs.
Upward Bound also offers a six-week residential Summer Academy on the Emmetsburg campus of Iowa Lakes. The Summer Academy simulates the college experience by offering classes that help strengthen skills in many subjects, including reading, writing, science, math, Spanish, life skills, financial literacy, art, and more. In the evenings, students participate in enrichment activities. The Summer Academy ends with a Big City Trip, where students experience city life and discover metropolitan areas.
Upward Bound at Iowa Lakes is committed to helping students complete high school and attend college. To join Upward Bound or learn more about the program, please visit iowalakes.edu/student-services/trio/upward-bound.
###