Iowa Lakes Offers Two Exciting Third-Age Classes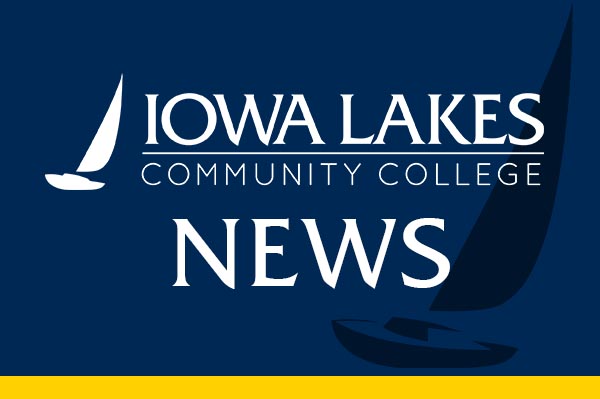 (Spencer, Iowa) Iowa Lakes Community College is pleased to announce two captivating third-age college classes designed mainly for seniors to enrich participants' understanding of politics and cinema, offering unique perspectives on democracy and films directed by Baz Luhrmann. Third-age classes promote life-long learning for individuals between middle age and old age and will be provided on the Spencer Campus starting in September.
Dr. Kella Klinker-Simonin expressed, "Our community has shown great enthusiasm for these types of classes, and we're eagerly anticipating the presence of familiar attendees as well as the opportunity to welcome new ones. The classes will take place on Mondays or Wednesdays this year, so please remember to mark your calendars accordingly."
Democracy and Its Alternatives:
In countries living in a democracy, residents elect representatives that swear allegiance to and abide by a written or living constitution. These nations are ones of laws, courts, and central banks. Many residents are involved in politics. However, what do they know about politics in their country and worldwide? What characteristics do democracies share? How do they differ? And what do alternatives to democracy – namely, authoritarianism and dictatorship – teach about democracy? Democracy and Its Alternatives will be held weekly with discussion led by H. Schar from September 18 to December 4 on Mondays from 9:00 to 11:30 am.
Directed by Baz Luhrmann:
Dr. Kella Klinker-Simonin will guide the Directed by Baz Lurhmann class weekly on Wednesdays from September 20 to December 6 from 9:00 to 11:30 am. Participants will learn who Lurhmann is and be stunned by these films from down under. Who knew that Romeo and Juliet was a rock musical? The class will showcase Strictly Ballroom, Australia, Romeo and Juliet, Moulin Rouge, The Great Gatsby, and ELVIS.
Each lecture series will cost $25 apiece. To register for one or both classes, visit iowalakes.edu/ce and search for class number 7091 for Democracy and Its Alternatives or 7090 for Directed by Baz Luhrmann or call 800.252.5664.
Please call or email Melissa Haukap at 712.852.5206 or mhaukap@iowalakes.educreate new email for inquiries or further assistance.