Iowa Lakes Hosts Meet-the-Author Event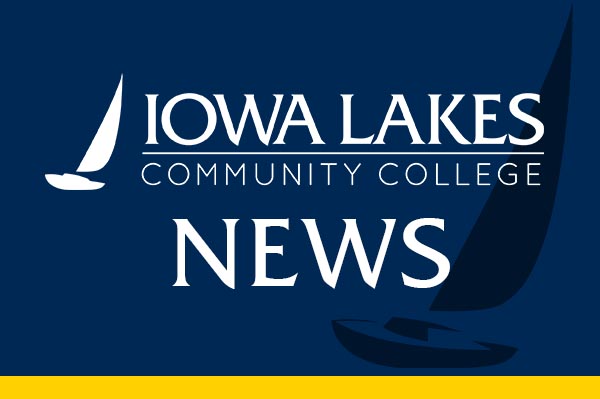 (Estherville, Iowa) Iowa Lakes Community College will host a free Meet-the-Author event on Wednesday, March 9, at noon in the Janice K Lund Performing Arts Center on the Estherville Campus. Anyone interested in writing a book should consider stopping by when author Mary McSwain Steele discusses her book entitled 'Betty: A Memoir' and shares her experiences on becoming a published author.
Each year at Iowa Lakes, a committee selects a "Core Book" to be highlighted and utilized across the college to help increase awareness and acceptance of diversity and overcome adversity. This year the Core Book is 'Betty: A Memoir.'
Steele never intended to write a book, yet at the age of 69, she recently published her first book. Steele shares her mother's story, the journey that began after Betty's passing, and the incredible events since publication. She will also answer questions about the process of writing, publishing, and promoting a manuscript if there are any aspiring authors in attendance.
In 'Betty: A Memoir,' Steele tells the true story of her single mother in 1950s Wisconsin, struggling against poverty, abandonment, and small-town prejudices to secure a future for her children without losing herself. Breaking the confines of the Midwest to travel the world as a nurse, she finds adventure and romance, but grace eludes her. Redemption is found only in the joyful spaces between the pain of her son's death and her multiple cancer diagnoses. Final peace comes under the care of her daughters amid surprising happiness and startling secrets as she unburdens herself in her last days. This story tells of an unconventional woman from a conventional place, unable to rise above life's messiness but stoically wading through it. It's the story of an equally unconventional love that binds a family together and expresses itself in joy, grief, and shared revelation.
About the Author
'Betty: A Memoir' has a 5-star rating on Amazon and has received excellent reviews from Midwest Book Review, Writers' Digest, and The Des Moines Register, as well as more than 80 Amazon readers. Steele was an award-winning newspaper journalist before beginning a new career as director of the RSVP Volunteer Program for 28 years at Iowa Lakes Community College.
###