IOWA LAKES COMMUNITY COLLEGE PARTNERSHIP WITH JROTC DISCUSSED AT SEPTEMBER BOARD MEETING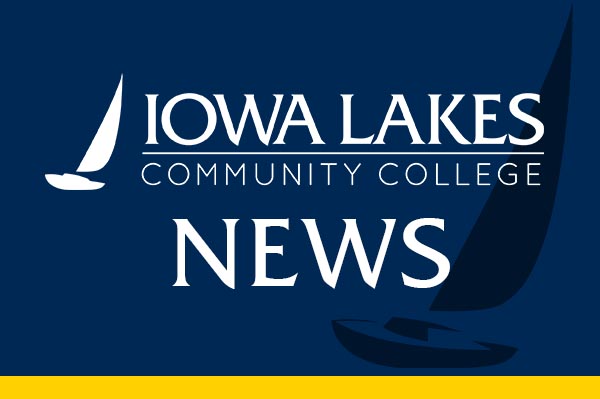 (Estherville, Iowa) The Iowa Lakes Community College Board of Trustees met Tuesday afternoon for their regularly scheduled board meeting.
Scott Stokes, Executive Dean of the Estherville Campus, began Tuesday's meeting by highlighting Iowa Lakes' partnership with the Junior Reserve Officer Training Corporation (JROTC) during the past several months, with two experiences held on the Estherville Campus and one virtually.
Stokes then introduced Dan Lutat, Executive Director of Foundation & Governmental Affairs, and Tim Busch, Iowa Lakes Aviation & Airport Management Program Coordinator, to elaborate on the unique experiences and course offerings at Iowa Lakes.
Lutat shared, "The Navy JROTC cadets benefited from high tech experiences through our Navy Sea Cadent, week-long, drone certification and operations course with an opportunity to earn a Federal Aviation Administration (FAA) drone operator certification."
Additionally, Lutat presented on the Marine Corp JRTOC Virtual Cyber Camp, where students earned college credit in Computer Programming. Student attendees logged onto the course from throughout the United States and beyond, including Massachusetts, California, Japan, and Guam.
Tim Busch presented on the Air Force JRTOC experience, consisting of an 8-week Private Pilot license training program on the Estherville Campus with 18 students enrolled.
Busch shared, "23 colleges and universities across the country participated in the program, training over 300 cadets in the process. Iowa Lakes was the first college to complete 100 percent of our students and one of only three colleges to do so. This outstanding program proved the changes made in the past two years within our Aviation & Airport Management program are working. Not only did we complete these 18 JROTC students, but the regular summer students also had success, with one student solo, one new private pilot, and two new instrument pilots in the same period."
Robert Leifeld, Vice President of Administration, presented new faculty members to the Board. Faculty members introduced were Kevin Diehl, Accounting Specialist Professor & Program Coordinator; Dr. Habte Gebrehiwot, Math Professor; John "Leo" Leopold, Art Professor; Ethan Johnson, English & Communications Assistant Professor; Kendra Webb, Cosmetology Instructor; and Mary Prososki, Career Ready Counselor.
Dan Lutat, Executive Director of Foundation & Governmental Affairs, then shared the current happenings with Iowa Lakes Community College Foundation and updated the Board on scholarships offered at Iowa Lakes.
"Thanks to generous donors, our students benefitted from over $685,000 in scholarships to date, with an average award of $2,220. With our giving season underway, new and returning donors are already pledging support for Iowa Lakes' commitment to our students and communities," said Lutat.
Delaine Hiney, Executive Director of Facilities Management, received approval to adopt the 2022-2028 Iowa Lakes Facilities Master Plan.
Additionally, the Iowa Lakes Board approved a quick sale and sale of residential property in Emmetsburg with a bid opening date set for Monday, October 18 at 9:00 am. A public hearing is scheduled for Tuesday, October 19, for the final sale of the property.
The next meeting of the Iowa Lakes Community College Board of Trustees will be held on Tuesday, October 19, 2021, at the Administration Building, 19 South 7th Street, Estherville, Iowa, at 4:30 pm.