Iowa Lakes Community College Awarded $150,000 To Improve Digital Outreach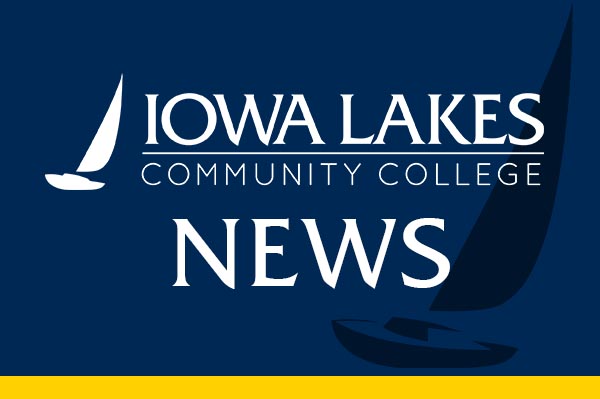 Iowa Lakes Community College is one of six community colleges to receive a $150,000 grant from the Lumina Foundation to improve and expand its digital presence and mobile outreach capabilities to better connect with potential students.
In addition to Iowa Lakes Community College, others selected are Bismarck State College, Blackhawk Technical College, South Piedmont Community College, Central Wyoming College, and Guam Community College.
"We are thrilled to provide the resources these schools need to connect with potential students," said Mary Laphen Pope, strategy officer for community college participation at Lumina. "We intentionally focused on smaller colleges which make up most two-year institutions. These colleges are vital to education access and economic mobility and need additional investments to bring what they have to offer to the hands of today's students. We know that most people access the internet using mobile devices, which is why all colleges should fully embrace mobile technologies as part of their student outreach and success strategies."
"We have complied a robust omnichannel strategic vision for improving our digital outreach to support the enrollment and engagement of students with more inclusive enrollment, marketing, and customer experience strategies. Additionally, our strategic marketing goals align with the college's strategic plan, and being selected as a recipient of this grant will directly impact and catapult our ability to exceed our goals while providing more equitable access to degree completion," said Beth Elman, Iowa Lakes Executive Director of Marketing.
Last year, Lumina launched The Million Dollar Community College Challenge, a national grant competition to help community colleges position their brand and marketing to gain the attention of adult learners. Nine finalists and one grand prize winner were selected. As part of that process, Lumina heard from hundreds of community colleges across the country with strong visions for improving community connections, marketing, and outreach. Many of these colleges also expressed an immediate need to improve how they use social media, college websites, and mobile technology to increase engagement, interest in the college, and access to information needed to make informed choices about enrollment.
Lumina noted that grant recipients demonstrated a clear vision for how they will use grant funds and a commitment to activate that vision. All grant activities support the engagement and enrollment and/or re-enrollment of students emphasizing adult learners, students of color, working students, and parenting students.
The six colleges will receive technical assistance from TrendyMinds, LLC, a full-service digital marketing agency.
About Lumina
Lumina Foundation is an independent, private foundation in Indianapolis committed to making opportunities for learning beyond high school available to all. We envision higher learning that is easy to navigate, addresses racial injustice, and meets the nation's talent needs through a broad range of credentials. We are working toward a system that prepares people for informed citizenship and success in a global economy.
###