IOWA LAKES AUTOMOTIVE PROGRAM PARTNERS WITH AREA MART TEAM: DIAGNOSING AND SERVICING ARMORED VEHICLE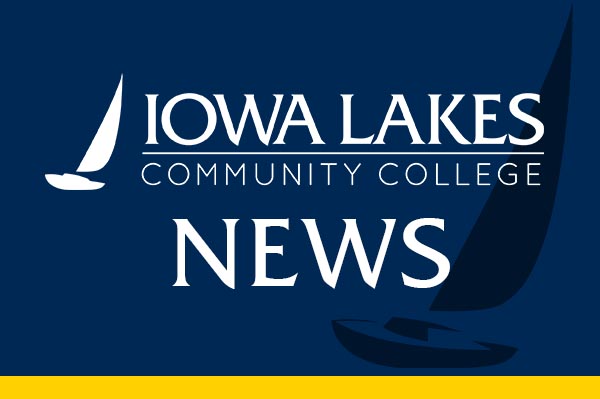 (Emmetsburg, Iowa) The Iowa Lakes Community College Automotive Technology program recently had the opportunity to partner with the Multi-Agency Response Team (MART) for Emmet, Kossuth, and Palo Alto counties by assisting with much-needed repairs on the organization's armored vehicle.
Students utilized their advanced skill set learned while attending Iowa Lakes to work on this unique project by diagnosing and servicing the vehicle in the modern, high-tech laboratory located on the Emmetsburg Campus.
"Our students are always interested in looking at new vehicles and seeing what repairs are needed. We work on various customer and student vehicles but rarely do students have the opportunity to work on an armored vehicle. Once the vehicle arrived and under our guidance, students confirmed a coolant leak from a block heater and chose to replace the radiator hoses. This was an interesting and fun project, and our program is always willing to help when we can," explains Jason Jacobson, an Iowa Lakes Automotive Technology Assistant Professor.
MART consists of fourteen operators from the following agencies: Emmet County Sheriff's Office, Emmet County Conservation Office, Palo Alto County Sheriff's Office, Emmetsburg Police Department, West Bend Police Department, Kossuth County Sheriff's Office, and Algona Police Department. When law enforcement encounters high-risk situations, MART often joins in to help resolve the issues safely.
"I would like to extend a great appreciation to the Automotive Technology program at Iowa Lakes. The instructors and students immediately recognized the necessity of this vehicle being in working order. They worked their schedules to fix it before the holiday break. MART, on behalf of its respected agencies and the public, greatly appreciates Iowa Lakes' devotion to keeping our community safe," shared a representative for MART.
Iowa Lakes Automotive Technology Program
The Automotive Technology program offered at Iowa Lakes trains students in transmissions, engine systems, steering and suspension, electronic and electrical systems, fuel injection brakes, and shop safety. In addition, students can customize portions of their automotive education with options to specialize in specific skills and opportunities to obtain industry certifications in eight different areas while earning an Associate in Applied Science degree.
"Automotive Technicians are in high demand, and our program provides the opportunity for students to hit the workforce after only five terms," said Jacobson.
According to the Economic Development and Employer Planning System (EDEPS), nearly 1,000 new Automotive Technician positions are available annually within Iowa, which provides new technicians the opportunity to land a job and use that degree right out of college.
To learn more about the Automotive Technology program, please visit iowalakes.edu.
###
MEDIA: For more information, contact Jason Jacobsen, Automotive Technology Assistant Professor at jjacobson@iowalakes.educreate new email or 712.852.5348.