INDUSTRY TRAINING AND EMT COURSES DISCUSSED AT IOWA LAKES TRUSTEE MEETING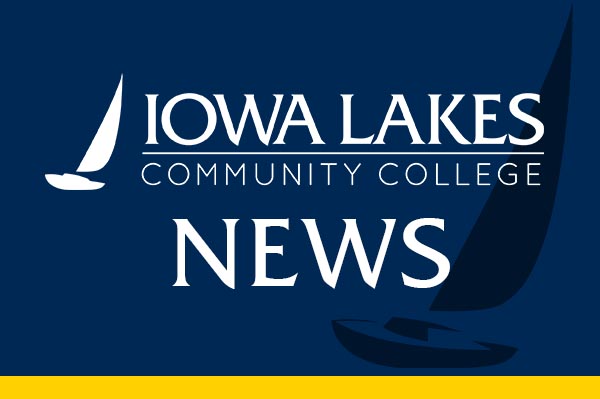 (Estherville, Iowa) The Iowa Lakes Community College Board of Trustees met Tuesday afternoon for their regularly scheduled board meeting.
Jolene Rogers, Executive Director of Community and Business Relations, began Tuesday's meeting by highlighting Industry 4.0, a new initiative soon offered at Iowa Lakes.
"Industry 4.0 refers to the world's fourth industrial revolution and deals with technology and how to connect people with systems. Industry 4.0 workforce training will focus on nine training areas for current or future employees, including Cybersecurity, Augmented and Virtual Reality, Systems Integration, Simulation, and Robotics & Automation", said Rogers.
Rogers shared that Iowa Lakes will soon pilot the first course of this series, focusing on concepts and awareness of ways to infuse and integrate technology businesses operations.
Rogers then introduced Elizabeth Virkler, Continuing Education Emergency Services Programmer, who provided the board with new insights regarding the Emergency Medical Technician (EMT) program offered at Iowa Lakes including upgrades in equipment and the importance of the trainings offered.
Virkler shared, "We are looking forward to our next course offering for the Emergency Medical Technician (EMT) training. The course will be held on the Emmetsburg Campus and online starting October 14. This is a great opportunity for persons interested in the medical field and have a true passion for helping others."
Virkler has been with Iowa Lakes Community College since 2016 and received her A.A. Degree from Iowa Lakes Community College. For more information regarding the current course, offerings visit iowalakes.edu/ce.
Robert Leifeld, Vice President of Administration, presented the Summer 2021 slate of candidates for graduation which was approved by the board.
Beth Elman, Executive Director of Marketing, presented a recap of student events and activities scheduled for the beginning of the 2021-22 academic year.
"Iowa Lakes Community College strives to provide a well-rounded, fun, and interactive campus-life experience for all students at Iowa Lakes, both inside and outside of the classroom. We have done a great job of providing a little bit of something for everyone as we start the new academic year," said Elman.
The public is encouraged to stay connected with Iowa Lakes via the Iowa Lakes website or following the Iowa Lakes Facebook, Instagram, or Twitter social media accounts.
The next meeting of the Iowa Lakes Community College Board of Trustees will be held on Tuesday, September 21, 2021, at the Administration Building, 19 South 7th Street, Estherville, Iowa, at 4:30 pm.