GAP Tuition Assistance Program Bridges Funding Gap For In-Demand Career Training Programs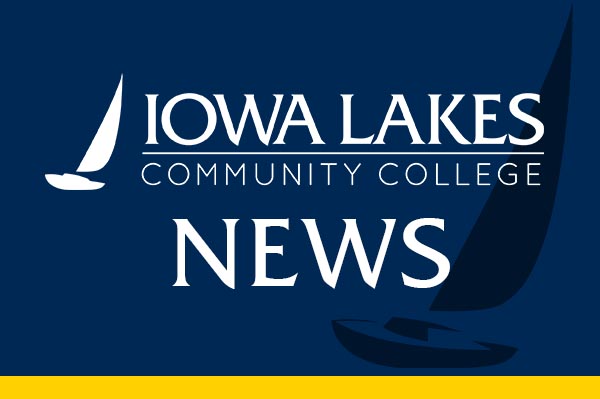 Iowa Lakes Community College provides tuition assistance to eligible students for approved short-term continuing education programs in high-demand occupations under the GAP Tuition Assistance program.
In 2022, over 60 individuals received support from Iowa Lakes through this initiative, allowing them to enroll in non-credit programs that would typically be ineligible for federal financial aid, effectively bridging the funding gap for those who meet the specific program and income criteria.
Under the GAP Tuition Assistance program, Iowa Lakes offers coverage for a diverse array of career training programs catering to the demands of various industries. Some of the eligible career training programs include:
AGRICULTURE
Beef Technician
Grain Handler
Professional Applicator Certificate (Agronomy)
BUSINESS
Accounting Clerk
Administrative Office & Computer Specialist
Bookkeeper Certification
Digital & Social Media
Inventory Control Specialist
Payroll Specialist
Workplace Computing
ENERGY
Drone (UAV) Commercial Application & Operation
Electrical Maintenance
Tower Technician
HEALTH
Advanced Emergency Medical Technician (AEMT)
Certified Nurse Aide (CNA)
Emergency Medical Technician (EMT)
Medication Aide
INDUSTRIAL & MANUFACTURING
Custodian – Maintenance
Industrial Maintenance Tech
Water Treatment
Welding
These programs offer valuable opportunities for students to acquire skills and knowledge relevant to their chosen fields, facilitating career advancement and meeting current job market demands.
Additional Support & Services
The GAP Tuition Assistance program goes beyond financial assistance providing comprehensive support and services to help applicants achieve their career goals successfully. Some of the additional resources include:
Assistance with admission, financial aid referrals, and class registration.
Guidance in developing academic and career plans.
Establishment of connections to college resources.
Identification and resolution of obstacles that may hinder success.
Support throughout the enrollment journey, from certification to employment.
For those aspiring to gain valuable skills and secure a brighter future, the GAP Tuition Assistance program is a vital stepping stone toward a fulfilling and prosperous career.
For more information about the GAP Tuition Assistance program at Iowa Lakes and how to apply, please visit iowalakes.edu/continuing-education/gap-tuition-assistance-program.