Efforts underway to Endow Steve Reighard Memorial Scholarship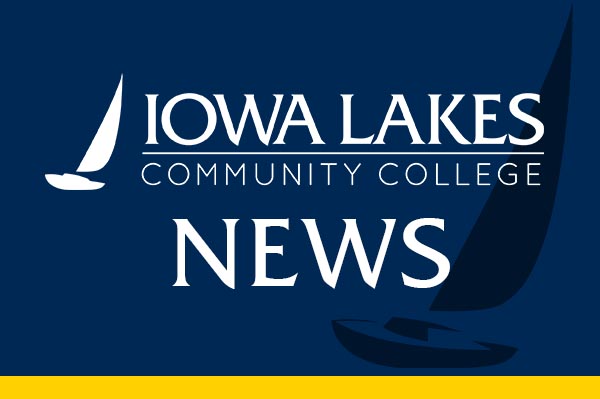 (Estherville, Iowa) A life-long lakes area resident and conservation officer, Steve Reighard, was honored with a memorial scholarship at Iowa Lakes Community College following his passing a year ago. Family, friends, and community members provided numerous donations to help fund the 2021 memorial scholarship. Now, efforts are underway to create an endowed scholarship in Reighard's name, which requires a funding threshold of $10,000 or more. This level of funding will allow fund earnings to sustain the scholarship for future recipients.
Reighard graduated from Iowa Lakes' Environmental Studies program before earning a Bachelor of Science Degree with a focus in biology from South Dakota State University. Throughout his education, Reighard worked with the Iowa Department of Natural Resources fisheries and wildlife. Upon graduation, Reighard began his career as a Park Ranger stationed at Gull Point State Park. He served as an Iowa Conservation Officer in Dickinson County and was honored as Officer of the Year for the State of Iowa in 2020. Reighard's greatest passions in life were his family and spending time outdoors, where he felt most connected to himself, to God, and to nature.
Through a scholarship endowment, family and friends hope to honor Reighard's legacy by helping students achieve their educational goals in the areas of criminal justice and environmental stewardship.
Priority awarding for the scholarship will be given to high school seniors who plan to enroll in Environmental Studies or Criminal Justice programs at Iowa Lakes and reside in Clay, Dickinson, Emmet, or Palo Alto counties. Scholarship recipients will demonstrate strong commitments to conservation, community service, and service to others. Two $500 scholarships will be awarded annually for tuition or books. To apply for scholarships, visit iowalakes.edu/scholarships.
Please donate to help endow the Steve Reighard Memorial Scholarship to continue his legacy through ongoing scholarships. Donations may be given securely online at iowalakes.edu/donate by scrolling down the page and clicking on the "Donate Now" button. Then choose "Online Payment with a Credit or Debit Card." Next, select Other (Specific Area or Scholarship) and type Reighard Memorial Scholarship. Next, select "Please list me as a donor," then enter information.
If you have any questions, please contact the Iowa Lakes Community College Institutional Advancement and Foundation Office at 712-362-0491 or 800-242-5106 ext. 4491.