Would you like to be captain jack?
Students, are you interested in becoming Iowa Lakes Community College's mascot? We need YOU to be Captain Jack at college events, and we need others to assist Captain Jack, as well!
The mission of the Laker Mascot is to symbolize school and community spirit, promote crowd interaction, function as a spirit leader to support athletic teams, and serve as a public ambassador.
Make a minimum of $30/event
Work-study preferred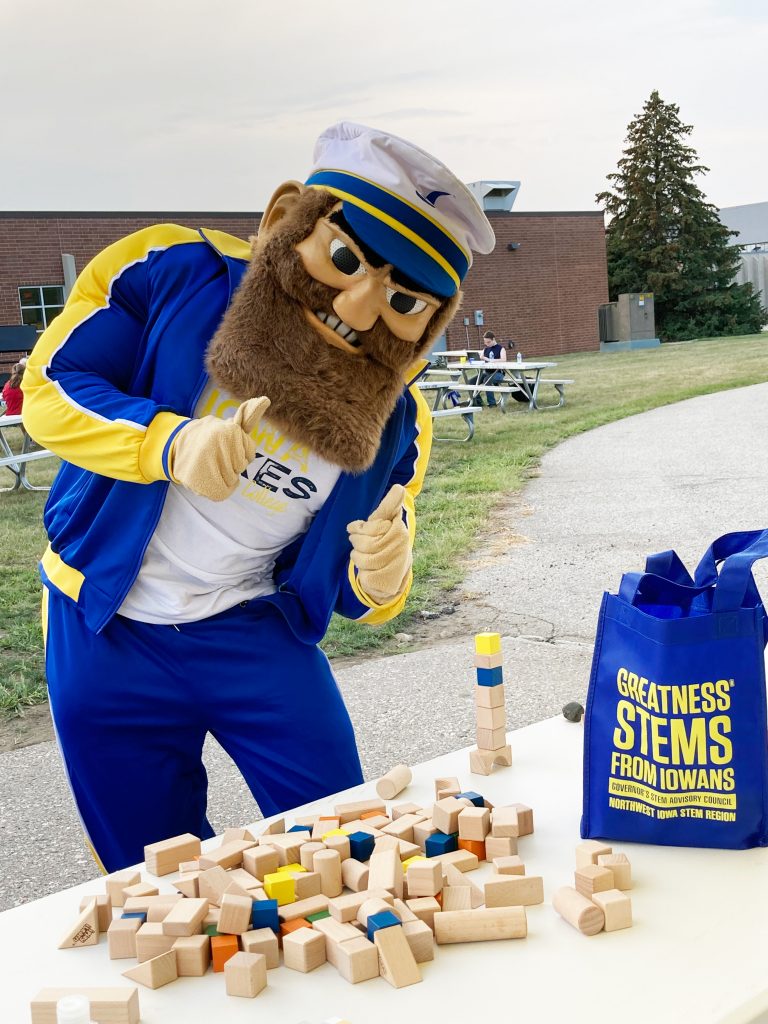 JOIN THE MASCOT TEAM TODAY!
Mascot Team Eligibility
Enrolled as and maintain a full-time student status (12 credit hours)
A 2.0 GPA must be maintained and may be periodically checked by the Mascot Advisor
Provide proof of medical insurance and recent health physical (Sports Physicals accepted)
Mascot Team Qualifications
Good physical condition
Creative, spontaneous and enthusiastic
Disciplined and responsible