THE IOWA LAKES ONLINE BOOKSTORE
Everyone is excited!
Created in partnership with Akademos, Inc. and powered by TextbookX, the Online Bookstore simplifies the textbook ordering process for students and professors while providing a variety of physical and digital textbook formats.
FALL 2023
July 17: Open for Orders
August 8-31: SFA Voucher Acceptance Dates
SPRING 2024
January 2-19: SFA Voucher Acceptance Dates
SUMMER 2024
May 15-29: SFA Voucher Acceptance Dates
the online bookestore offers...
Quick ordering process – complete your entire order in 5 minutes
New, used, eBook, & rental textbook formats
An average savings of 60% off list price on Marketplace items
Price match guarantee on new books
Free shipping on retail orders over $49 (not including Marketplace)
Year-round access to post and sell any textbook on the website's Marketplace – you name the price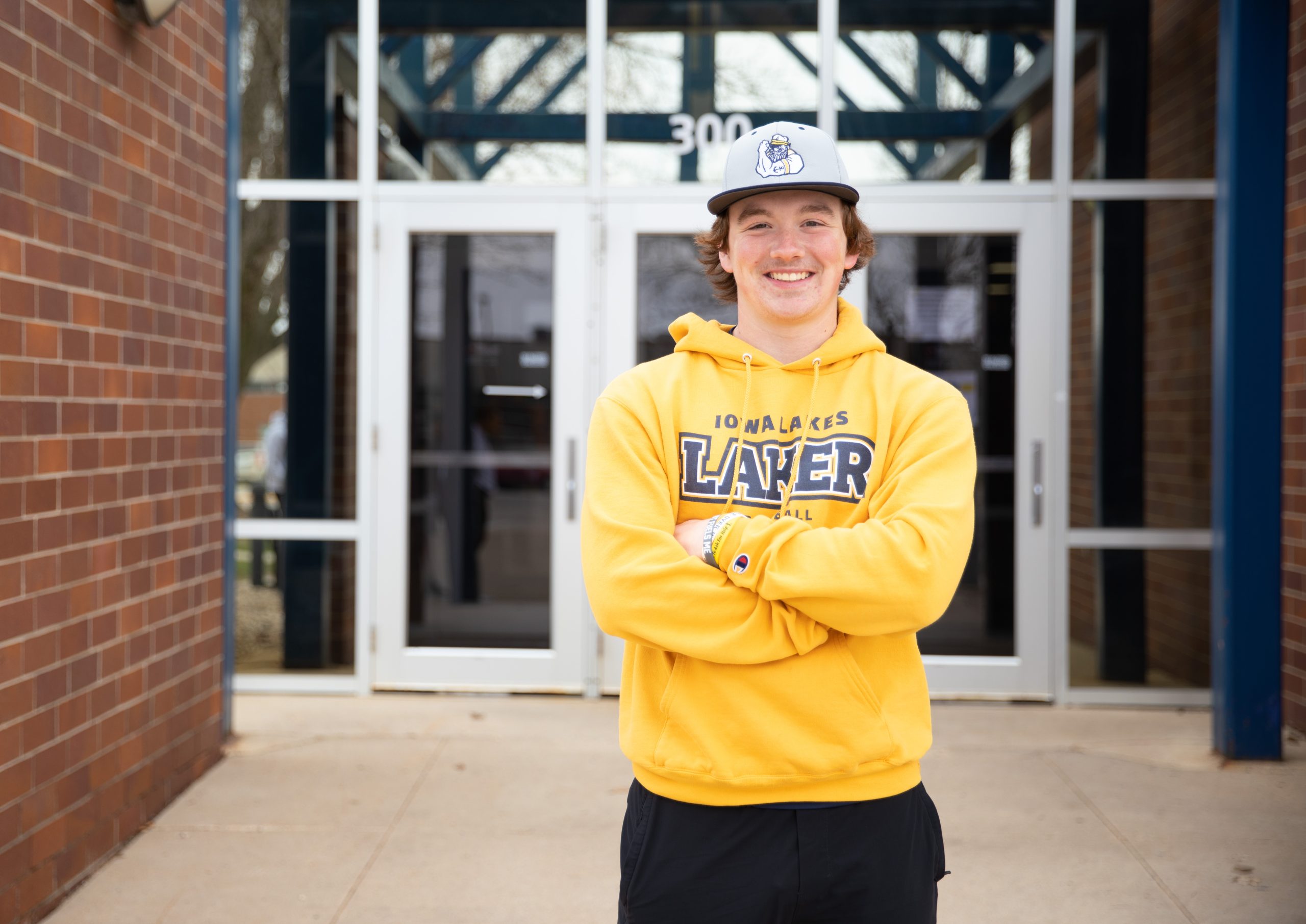 It's easy! Visit the website and order at iowalakes.textbookx.com. All courses, required materials, and pricing options are displayed in a personalized, easy-to-use-page when you log in with your student account.
1. LOG IN WITH IOWA LAKES LOGIN
NEED HELP?
Contact the Campus Store for Customer Service.
Shop great NEW laker merchandise.
Coming Summer 2023 - Laker Fans will soon be able to order Laker Gear online. Check back soon to shop our exclusive online options!
Not sure how the Online Bookstore works? Check out these HOW TO videos!